Groove Wave skate 120 cm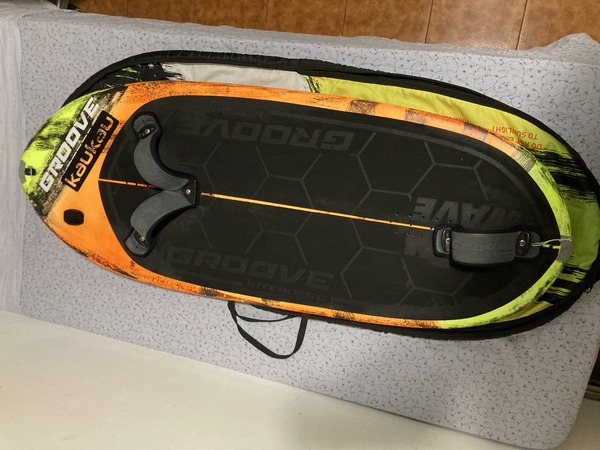 Groove Wave skate 120 cm
Anno acquisto: 2021

€ 450,00
Descrizione:
Wave skate - 2021
lunghezza 120 cm
binari standard
scassa aggiuntiva Ketos
strap originali
sacca su misura
t-knob con brugola che mantiene la posizione
Go-pro base mount
Leash loop posteriore ed anteriore
https://www.groovekiteboards.it/portfolio-item/foil-board-wave/
Dal sito web FlyGroove:
The new Groove skate WAVE has been designed to improve the experience from the Skate for all the riders who requested greater speed in the maneuvering phases, such as carving, from the board. Tested by several riders who immediately affirmed the ease of maneuvering the board that allows you to concentrate more on something else. The new shape allows you to touch the water whilst maintaining stability in the bow. This design gives you the greatest performance.
TECHNICAL CONSTRUCTION DETAILS
Polystirene core (the thickest part of 10cm) 15kg cm2
Covered in 3mm PVC foam 75 kg cm2
Sandwich panels
Biaxial carbon fiber + fiberglass
With epoxy resin lamination Top quality
3.2 kg weight with pad
Antislip ( full soft eva pad )
2 track 90mm x 33cm lenght
---
Inserzionista:
GIOVANNI, LA SPEZIA - Italy
Utente da oltre
9
anni
Tel:
3518684067
Inserzione numero
575579
Inserita il
31/08/2023 alle 11:59:29