Kiteattitude UNIVERSAL VARIO Kite-Bar, 55, 60 or 65 cm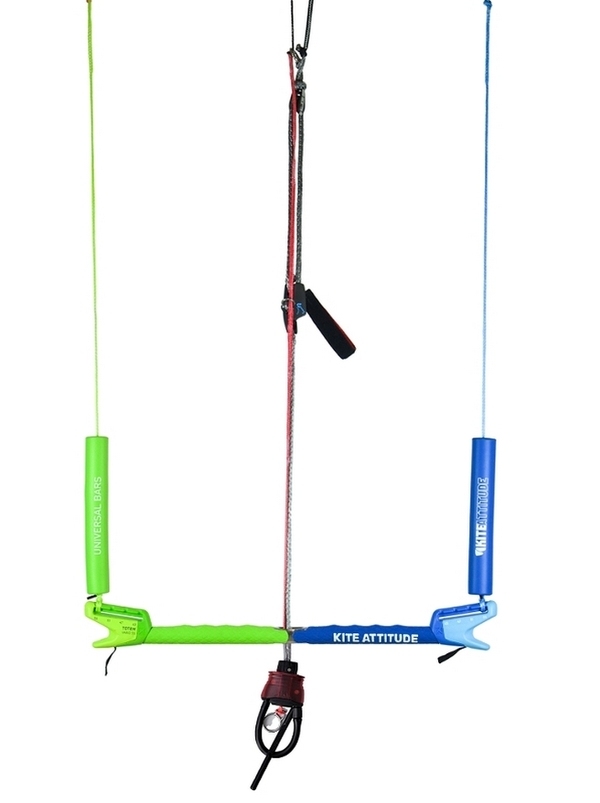 Kiteattitude UNIVERSAL VARIO Kite-Bar, 55, 60 or 65 cm
€ 339,00
Descrizione:
KITEATTITUDE UNIVERSAL VARIO Kite-Bar, 55, 60 or 65 cm
The UNIVERSAL VARIO BAR with foamed "soft" bar ends is the first bar, where the width of lines can be changed in a few seconds.
It is the ideal bar for freeride, freestyle, wave or hydrofoil.
The UNIVERSAL VARIO Bar:
- Never before has it been so easy to adjust the width of the steering lines:
simply loosen the loops on the back-leader lines and slide them in or out
- The foamed bar ends protect you and your board better, in case of a fall
- new high quality Liros Dyneema SK 99 lines (495 kg) with very low elongation
- all lines are the same length
- "4 direct lines" set-up (low V) and ~1 m leader lines on the back lines
- Single Front Line Safety
- incl. the new AKA Quickrelease V3 with stainless steel ball bearing
The KITEATTITUDE UNIVERSAL VARIO Bar is available in 3 sizes:
Universal VARIO Bar 55 cm with 4 attachment widths between 43 and 55 cm
Universal VARIO Bar 60 cm with 4 attachment widths between 48 and 60 cm
Universal VARIO Bar 65 cm with 4 attachment widths between 53 and 65 cm
Delivery possible with line length of 16, 17, 18, 19, 20, 21, 22, 23 or 24 m.
Price plus shipping costs.
---
Inserzionista:
Radical Kiteboards
, Passau - Germany
Utente da oltre
2
anni
Tel:
00491714427260
Inserzione numero
567388
Inserita il
14/05/2023 alle 09:18:41