Kiteattitude Kitebar Line-set (4 lines) SK99 Dyneema, 495 kg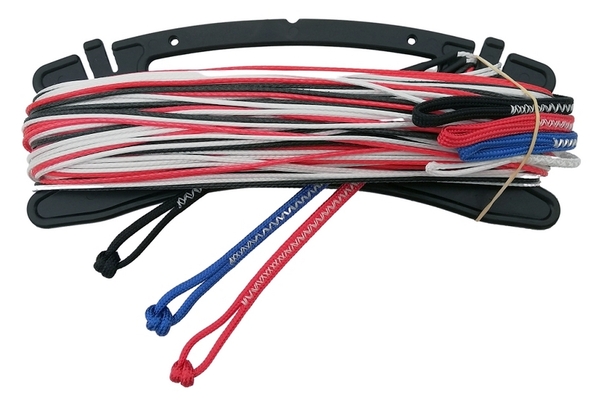 Kiteattitude Kitebar Line-set (4 lines) SK99 Dyneema, 495 kg
€ 115,00
Descrizione:
Set of 4 kite lines (four lines of equal length) with 495 kg load capacity.
Available in 16, 17, 18, 19, 20, 21, 22, 23 or 24 m length.
High quality Dyneema SK99 lines "made in Europe" with very low stretch, pre-stretched.
The line ends (at kite side) are supplied with loops + knots, which that they can be connected to the kite with either a knot or a loop.
One of the front lines (Safety) has a thin splice (without a cover) to easily slide through the quickrelease in case of "release".
Colors of the line sets depending on actual stock.
price plus shipping costs
---
Inserzionista:
Radical Kiteboards
, Passau - Germany
Utente da oltre
2
anni
Tel:
00491714427260
Inserzione numero
563229
Inserita il
17/03/2023 alle 10:13:21