Radical Kiteboards V-STRAPS-Set Foilboard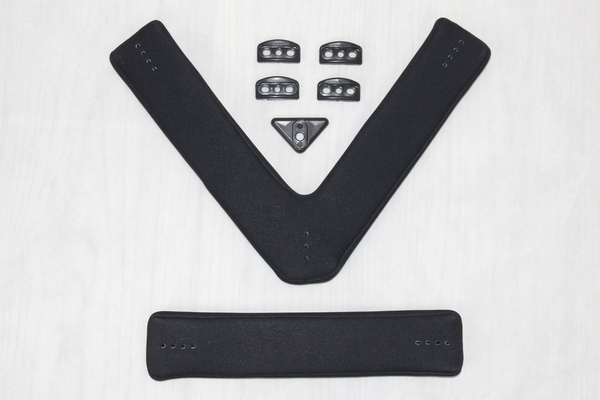 Radical Kiteboards V-STRAPS-Set Foilboard
€ 69,00
Descrizione:
The RADICAL V-STRAPS Set is specially designed for use on foilboards and offers - among other things - the advantage that "only one" foot strap is needed for the front.
The front foot-strap is a one-piece V-strap that provides the rider with a more board-centered grip on the board. This is designed to be flexible so that the foot can easily slip out of it in the event of a fall, but on the other hand it is suitably sturdy to ensure easy boarding.
The rear strap is (as usual) a single strap and is constructed in the same way.
Features:
- ergonomically shaped for perfect hold
- super soft and very light
- very flexible but still tight
- 4 position holes for individual fastening and size adjustment
- material absorbs almost no water
- only 1 row of inserts (board center) for the required loop
necessary (for self-made)
- incl. 5 stable plastic parts for firm mounting
Price plus shipping costs
---
Inserzionista:
Radical Kiteboards
, Passau - Germany
Utente da oltre
2
anni
Tel:
00491714427260
Inserzione numero
562490
Inserita il
04/03/2023 alle 10:55:32