Kiteattitude FOIL RACE VARIO V3 Kitebar / Kite Bar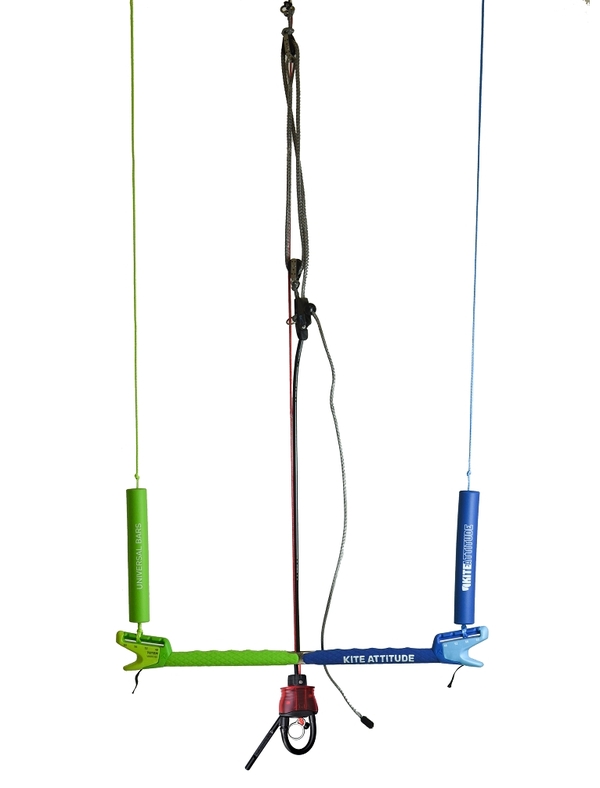 Kiteattitude FOIL RACE VARIO V3 Kitebar / Kite Bar
€ 349,00
Descrizione:
KITEATTITUDE FOIL RACE VARIO V3 Kitebar / Kite Bar
A high-quality, functional and very universally applicable RACE bar at a fair price.
The Universal VARIO FOIL RACE Bar V3 is the further development from KITEATTITUDE with foamed "soft" bar ends.
The V3 Bar also offers the extremely large depower, now realized with a double deflection for the adjuster trim.
It was primarily developed for high performance foil kites.
Improvements of the VARIO Foil Race Bar V3:
- more compact bar setup
- covered depower rope
- equipped with AKA Quickrelease V3, incl. Chickenloop size S
- more than one meter depower possibility (!)
- adjustment of the connecting width of the steering lines on the bar stick in seconds
Features/Functions:
- available in three sizes with width for connecting the steering lines in 43-55,
48-60 or 53-65 cm.
- all lines of the same length.
- Single Front Line Safety
- The end of the depower tamp can be passed through the center of the
barstick or "normally" outside
The bar set includes the proven, thin RACE lines with 300 kg load capacity.
Supplied with 16, 17, 18, 19, 20, 21, 22, 23 or 24 m line length (depending on your preference).
A break line for foil kites can be included for an extra charge.
Insured shipping to Italy: 15,00 Euro
---
Inserzionista:
Radical Kiteboards
, Passau - Germany
Utente da oltre
17
mesi
Tel:
00491714427260
Inserzione numero
547679
Inserita il
29/07/2022 alle 19:03:54