Kiteattitude AKA Kitebar QUICKRELEASE V3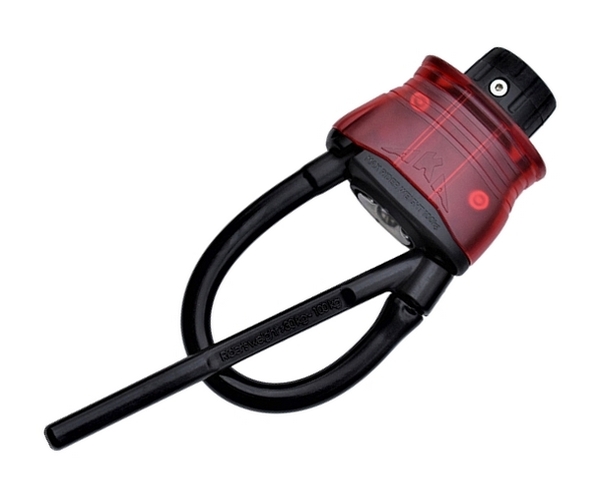 Kiteattitude AKA Kitebar QUICKRELEASE V3
€ 95,00
Descrizione:
The new AKA Quick-Release V3 is the logical further development of the tried and tested AKA QR V2, making it one of the most compact QR systems on the market, with a stainless steel ball bearing.
The AKA Quick-Release V3 sets a new milestone in the kitesurfing world.
- Looking for a really easy to use, reliable and safe QR?
- You need a really short chickenloop for wave riding or hydrofoiling?
- You need the best possible swifel for your kiteloops or downloops?
... then the AKA Quick-Release V3 is THE new reference for you as a demanding kiter!
AKA QUICK-RELEASE V3 COMPARED TO V2
The AKA V2 is already very functional, easy to use and easy to put back together, but the AKA V3 goes one step further with new features:
- The AKA V2 is short... the AKA Quick-Release V3 is even 2 cm shorter.
- The central grommet has one of the largest diameters in the kite industry...
a big advantage when releasing the QR and also when you want to relaunch the kite after
releasing the QR. The loop of the front line connected to the safety line thus slides easily
through the QR in both directions, even if the loop is sheathed. The latter is safer and the
lines last longer.
- The V3's ball-bearing swifel can untwist your lines even under heavy load and for the most
part the AKA V3 will do this job automatically, i.e. it can untwist by itself.
- The middle section is made of stainless steel without being heavier than the AKA V2.
- The rotor on the top has a moulded, softer top and absorbs shocks and protects your bar.
- Installing the AKA V3 on most bars on the market is quick and easy.
- The AKA V3 releases very easily during load tests. It needs less than 4 kg to release at
loads of several hundred kilos. This is up to 3x better than the requirements of Afnor or the
new ISO standards.
AVAILABLE LOOP SIZES
S: small size, ideal for children, wave riders or hydrofoil riders.
M: medium size. The standard size for everyone
L: large size for advanced freestylers
Compliant with Afnor NF S 52-503 and ISO 21853 standards.
Delivery incl. Depower-Rope against surcharge.
Price plus shipping costs
---
Inserzionista:
Radical Kiteboards
, Passau - Germany
Utente da oltre
15
mesi
Tel:
00491714427260
Inserzione numero
544927
Inserita il
24/06/2022 alle 11:52:53