Core Xr 6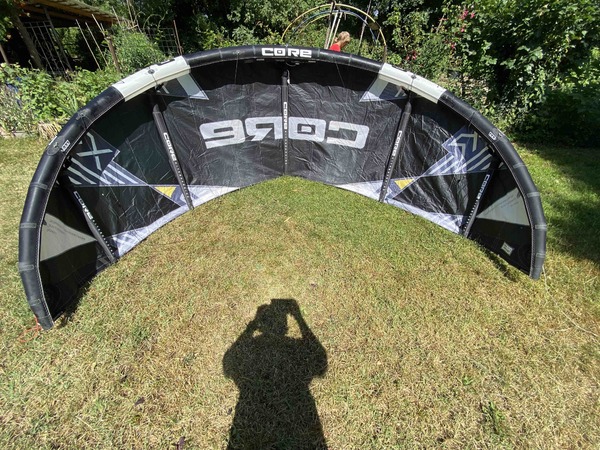 Core Xr 6
Misura: 7m
Anno acquisto: 2020

€ 649,00
Descrizione:
Vela in condizioni eccellenti, usata pochissimo con 1 microforo riparato. Venduta insieme a zaino e kit riparazione.
Disponibile Barra sensor 2s+ pro a 215Ä
Ritiro a mano Milano oppure spedizione a vostre spese.
The XR6 pulls at a high angle into the wind window, making for a light but direct steering impulse and you donít have to aggressively dig your rail in when riding in strong winds. The kite never overshoots itself, nor does it surge too far forward in gusts. The pull is very consistent, which is something youíll quickly come to appreciate when riding it powered-up in snatchy conditions. The autopilot programme is definitely running the latest software in the XR6.
In the air, the XR6 still has that huge jumping sweet spot overhead and climbs very steadily before also lowering you gently back down, too. Youíll still need to do a few heli-loops if you go really massive, but the feel is so intuitive that itís harder to put a foot wrong now than on some of the gruntier, older XRs, which carried more brutality.
In general the whole experience is more manageable for less experienced riders now too, remaining balanced even if you havenít got enough line tension, or when youíre riding downwind after landing a jump. You donít need to be perfect on this kite, and it lets you get away with fumbled handling.
---
Inserzionista:
Emiliano, Milano - Italy
Utente da oltre
11
anni
Tel:
+393482875173
Inserzione numero
543992
Inserita il
11/06/2022 alle 21:39:20