Rrd RRD FOIL SH FLIGHT 75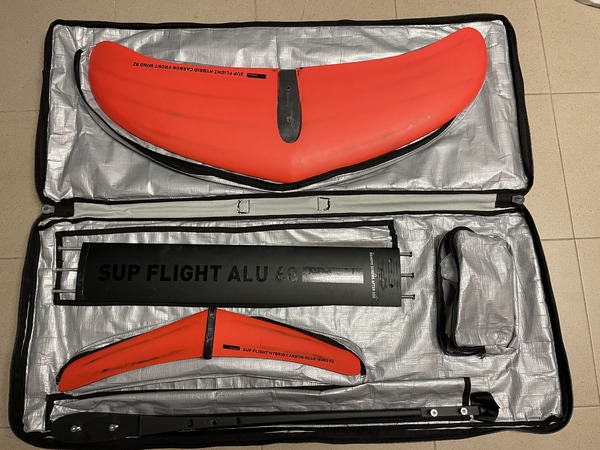 Rrd RRD FOIL SH FLIGHT 75
Anno acquisto: 2019

€ 490,00
Descrizione:
Hydrofoil RRD SH Fly per FoilWing, Kite, Sup e Surf.
Product information "2019 RRD SH Flight Alu 60 Hydrofoil"
PROGRAM: SUP SURF KITE FOIL
The SH- flight foil is the new tool to enter the windless and light wind foil dimension.
Using the SH- flight foil you will learn a new way to ride the ocean using a type of motion that was unexplored until today.
The combination of a short mast of only 60 cms of height and a moderate long fuselage of 76 cm, create the base of the right balance of this modern hydrofoil designed to work at low speed.
---
Inserzionista:
Marco, Silandro - Italy
Utente da
21
giorni
Tel:
3356026836
Inserzione numero
530488
Inserita il
08/11/2021 alle 11:30:39