Rrd RRD Air Beluga 200, Universal SW Alu 2400, Wind Wing W 5.0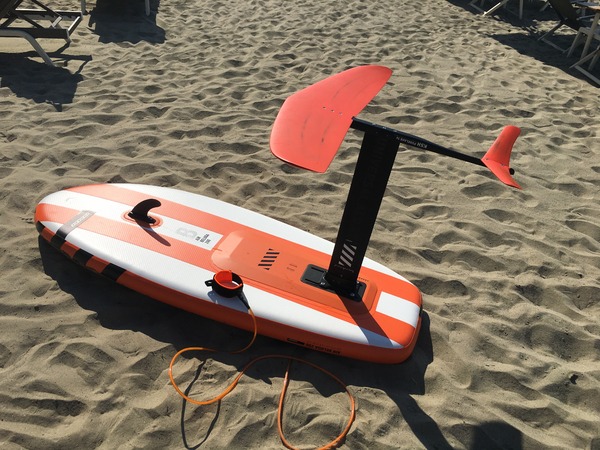 Rrd RRD Air Beluga 200, Universal SW Alu 2400, Wind Wing W 5.0
Anno acquisto: 2021

€ 2.500,00
Descrizione:
English: Perfect kit to start wing foiling. Big board and 2400 front wing is forgiving and gets you going in super light wind. Purchased 1 month ago, used for 15 sessions, everything in excellent condition. Selling only because my vacation is ending and who knows what next summer will bring!
Italiano: Kit perfetto per iniziare wing foil. La grande tavola e l'ala 2400 sono facile e ti fanno andare con vento super leggero. Acquistato 1 mese fa, usato per 15 uscite, tutto in ottime condizioni. Vendo solo perché la mia vacanza sta finendo e chissà cosa porterà la prossima estate!
RRD Air Beluga 200 (Y26 - 2021)
RRD Wind wing 5m (Y26 - 2021)
RRD Universal SW Alu 2400 (2020-2021) (2400 universal front wing Y26, 373 universal rear wing, 75 universal alu mast, 76cm universal fuselage Y25).
Bags, pumps, leashes.
Can sell board + foil without wing if preferred. (Posso anche vendere la tavola + foil sensa wing).
---
Inserzionista:
Denis, Varese (a Punta Ala fino 2 Settembre) - Italy
Utente da oltre
3
anni
Tel:
+393459754453
Inserzione numero
524604
Inserita il
28/08/2021 alle 11:19:54