North 2021 Orbit kite Big Air / Performance freeride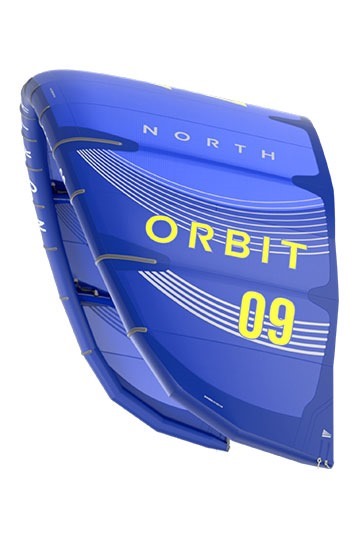 North 2021 Orbit kite Big Air / Performance freeride
€ 1,00
Descrizione:
North 2021 Orbit kite Big Air / Performance freeride
In the first year, the North Orbit immediately amazed everyone with its excellent big air skills. Jesse Richman and Nick Jacobsen even finished on the podium during King Of The Air 2020 with the North Orbit! This year the second, improved version of the Orbit is coming. A kite with unprecedented airtime, enormous power, wind range and upwind drive. This is perhaps the best big air kite at the moment!
The North Orbit 2021 has an improved construction and new bridle setup. This gives the Orbit 2021 an even more playful character and feels wonderfully light and responsive on the bar. Thanks to the 5-strut design you get the best high-end performance and it remains very stable and the most extreme conditions. What distinguishes the North Orbit 2021 from other 5-strut kites is the direct and fast steering behavior. This makes the Orbit itself suitable for making megaloops at a height of 20 meters and will always catch you after the loop.
The 2021 Orbit is lighter than its predecessor and has become even more stable in gusty wind speeds. The larger sizes have a lighter bladder material to improve light wind skills. Do you want a kite with which you can boost mega high, fly far, but which also feels very smooth? Then be sure to check out the North Orbit 2021!
Features
North Orbit 2021 Kite
Ignore gravity
Custom bridle setup for faster steering and a very playful feel
More stable high end performance
Lighter construction
Lighter bladder material in the larger sizes
Predictable in the most unpredictable of circumstances
2020 King Of The Air winner + 3rd place
INCLUDES:
Kite, Bag, Repair Kit.
Spedizione gratuita!!
Non esitare a contattarci.....saremo a tua disposizione per ulteriori info taglie e colori! Inoltre puoi visitare il nostro sito romakiteacademy.it o scrivici a info@romakiteacademy.it
In collaborazione con Sport and Company
---
Inserzionista:
RKA-Romakiteacademy
, Roma - Italy
Utente da oltre
8
anni
Tel:
+393312294927
Inserzione numero
513063
Inserita il
08/03/2021 alle 12:52:31