Core Section 9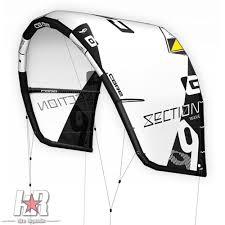 Core Section 9
Anno acquisto: 2019

€ 979,00
Descrizione:
cod. 7110211
section 2
included original bag
CIT MODES: THREE, ANTI-SNAG BRIDLE ATTACHMENT POINTS MAKE KITE ADJUSTMENTS FOR ONSHORE WIND, ALLROUND CONDITIONS, AND OFFSHORE WIND. THE ONSHORE SETTING SITS THE KITE DEEPER IN THE WIND WINDOW, GIVING IT MORE GRUNT AND BETTER DRIFT. THE OFFSHORE SETTING SITS THE KITE MORE FORWARD IN THE WIND WINDOW, GIVING IT HIGHER DEPOWER AND FASTER FORWARD SPEED. TURNING SPEED AND STEERING FEEL IS A MATTER OF CHOICE. YOUR CHOICE. WITH THREE ADJUSTABLE BACK LINE CONNECTION POINTS, OUR QUICK ADJUSTING TRIM SYSTEM GIVES YOU THE FREEDOM TO FURTHER CUSTOMIZE YOUR BAR FEEL AND TURNING SPEED TO SUIT YOUR STYLE. SO GO AHEAD AND PLAY WITH YOUR TRIM SETTINGS AND FIND YOUR INNER WAVE NINJA.
SHORT BRIDLE SYSTEM: SHORT AND SWEET. THE SECTION 3'S SUPER SHORT (AND SNAGLESS) BRIDLE SYSTEM IMPROVES FEEDBACK, SO YOU HAVE A BETTER FEEL FOR YOUR KITE'S POSITION. THE SECTION 3 PIVOTS JUST OFF THE WINGTIP RESULTING IN SUPER SMOOTH LOOPS REGARDLESS OF SIZE. IN THE LARGER KITE SIZES, THIS REFLEXIVITY INCREASES EVEN MORE SO. JUST IMAGINE A KITE THAT PRACTICALLY ANTICIPATES EVERY TURN, AS IF IT'S HOT-WIRED TO YOUR BRAIN.
UTURE-C SHAPE: DERIVED FROM THE GTS'S CANOPY SHAPE, THE SECTION 3'S MODERATE FUTURE-C DESIGN DELIVERS FAST, TIGHT TURNS AND PRECISE CONTROL. THE SECTION IS ALSO MARGINALLY MORE OPEN (THAT IS, SLIGHTLY 'FLATTER') THAN THE GTS TO PROMOTE BETTER DRIFTING.
SURF PROFILE: THE MAXIMUM CAMBER IS SHIFTED FURTHER BACK, AND ITS ASPECT RATIO IS LOWERED (THAT MEANS IT'S A LITTLE FATTER) THAN THE NEXUS TO IMPROVE DRIFTING. GIVE IT GAS, AND THE SECTION 3 COMES ALIVE!
RADICAL REACTION TIPS: FOR CATLIKE REFLEXES ON MONSTERS. THE SECTION 3'S WINGTIP IS SHAPED FOR PURE WAVE RIDING MAGIC. ENJOY THE CONFIDENCE INSPIRING REFLEXES, AGILITY, AND DIRECTIONAL CONTROL IN WAVES OF ALL SIZES.
---
Inserzionista:
Wind Riders
, Limone sul Garda - Italy
Utente da oltre
10
anni
Tel:
+393488975467
Inserzione numero
488063
Inserita il
05/06/2021 alle 00:00:00