North X-Ride 2018 138x41, 141x42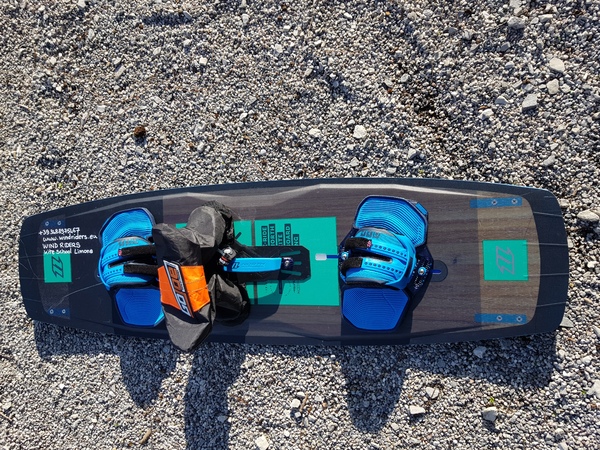 North X-Ride 2018 138x41, 141x42
Anno acquisto: 2018

€ 469,00
Descrizione:
138x41
141x42
The North X-Ride 2018 is a true all-terrain machine that blazes through the roughest chop with ease and comfort. The round template and curvy scoop line are responsible for the X-Ride's unique blend of comfort and smoothness while also promoting its superior carving abilities.
Extremely versatile, freeriding, busting out the latest freestyle tricks or even at home in waves! The flex is medium, giving the X-Ride a soft and smooth ride over choppy water.
Whether you are into freeriding, big air, freestyle or smashing waves the X-Ride will deliver. Being so good at carving makes it especially fun in the waves and lots of riders enjoy playing in the surf on the X-Ride.
The outline shape is also a little narrower on the 2018 X-ride in the tips, which allows the board to carve amazingly well. Lots of riders have the X-Ride as their Twintip wave board as the rail-to-rail turns are easily executed with impeccable control. The rail shape and increased length gives you unsurpassed grip and upwind performance.
For 2018 there is also a new 2 Channel mono concave bottom shape, which improves the ride even more. The softer flex makes the ride really forgiving but the board will still pop allowing you to boost airs and have some soft landings.
The X-Ride is the ultimate all round kiteboard, happy doing whatever you decide to do. Waves, freestyle, freeride, choose the X-Ride and ride the way you want, when you want.
The slightly larger swept back fins are not only great to drive you through high speed carves, but also for loading up hard and boosting massive airs at will.
Unique design features such as a full concave bottom, rounded rails, medium flex and special carving fins make the North X-Ride a dream board in rough or choppy conditions.
The North 2018 X-Ride is an all terrain twin tip perfect for doing huge jumps, freestyle and power carves in the surf. The North X-Ride's aesthetically harmonic features and smooth ride still make it the most versatile board in the North Kiteboarding range.
---
Inserzionista:
Wind Riders
, Limone sul Garda - Italy
Utente da oltre
7
anni
Tel:
+393488975467
Inserzione numero
452153
Inserita il
15/02/2019 alle 00:00:00