North Trust bar 2016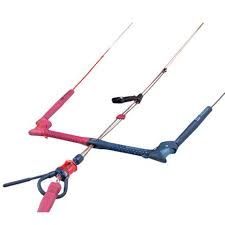 North Trust bar 2016
Anno acquisto: 2016

€ 199,00
Descrizione:
BARRA NUOVA
24 m 5 linee
ULTIMA TRUST BAR RIMASTA SUPER OFFERTA!!!!!
BARS IN GOOD CONDITIONS, USED ONLY IN THE SWEET WATER AT LAKE GARDA
NOT DAMAGE IN THE LINES
THE COLOUR OF THE BAR IS STILL VERY NICE BLUE AND RED
-MAXIMUM SAFETY
-ISTAT DEPOWER WHEN NEEDED
-PATENTED SYSTEM
-MAXIMUM DEPOWER ON SHORT BAR STROKE
-EASY RELAUCH
-USABLE ON ANY KITE MODEL
Safety is an essential topic in a sport where you are facing the power of the elements and in some situations are totally on your own. The North patented 5th line system has provided the greatest combination of safety and performance for many years now. Year after year, the 5th line concept proves its reliability and 100% instant depower after a safety release no matter what the conditions. The system still has a commanding lead compared to other safety systems available on the market. This is why we and North Kiteboarding believe in the 5th line concept. What's more, the 5th line makes water relaunch effortless and the loaded 5th line kite designs (Vegas and Rebel) offer a very short depower stroke, giving the rider ultimate control in gusty conditions. The benefits of this set-up are obvious and appreciated by riders all over the world.
---
Inserzionista:
Wind Riders
, Limone sul Garda - Italy
Utente da oltre
8
anni
Inserzione numero
444785
Inserita il
13/07/2019 alle 00:00:00