Rrd POISON V4 LTD 136x40cm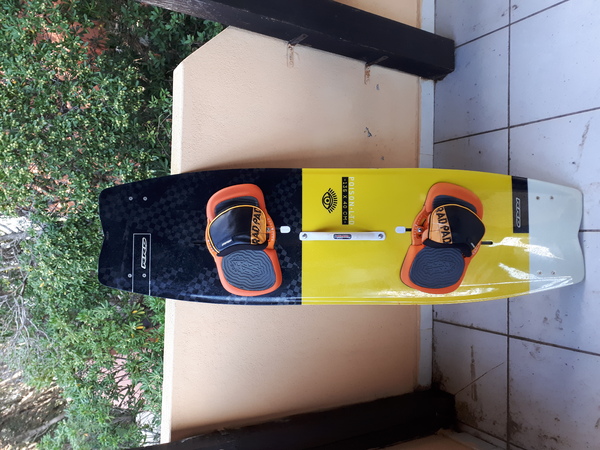 Rrd POISON V4 LTD 136x40cm
Anno acquisto: 2018

€ 350,00
Descrizione:
Milena milenadegiorgi@tiscali.it
Watsapp +383357308862
FRRESTYLE/FREERIDE BOARD CARBON
Poison LTD 136x40cm version V3 2017
Come nuova. Usata pochissimo a gennaio 2018, risciacquata in acqua dolce dopo ogni uso, asciugata all'ombra per preservare attacchi. Vendo per passare a versione 2018/19.
Vendo completa di attacchi.
Spese di spedizione non incluse.
Like new, used 3 weeks in January 2018. One user only really taking care of my own equipment. Washed with fresh water after any use, dried in the shadow of the garden in front of the kite spot.
Easy pop, upwind capabilities, smooth landing.Jumping, extreem pop, hooked and unhooked, medium flex.
Perfect for intermediate and advanced kiters. Male or female. Good grip both in Low and strong wind.
RRD
The most wanted freestyle board in our range since its introduction. Some still refer to it as "the board with the eye" constantly reminding about its legendary grip, light feel and silly "pop". Once you use the Poison you immediately fall in love with it. There is something about it that makes it feel just right.
---
Inserzionista:
Milena, Milano - Italy
Utente da oltre
6
anni
Tel:
+393357309862
Inserzione numero
444738
Inserita il
13/10/2018 alle 16:57:12