Hq RushV Pro School 300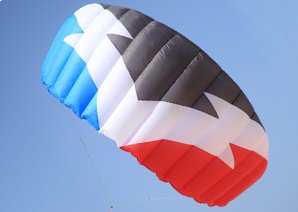 Hq RushV Pro School 300
Misura: 3m

€ 279,00
Descrizione:
Rush Pro School è un depower trainer kite dotato di quick release, brake line, de-power system , castello a briglie e barra a 4 cavi.
Un oggetto perfetto per allenarsi in sicurezza sia sulla neve che lungo i prati o spiaggie vicino a casa.
La vela permette a chiunque di imparare a controllare il kite in tutta la finestra di volo e ad atterrarlo e rilanciarlo da soli. Strumento necessario e utilissimo per progredire da casa.
The Rush V Pro School is a simple, affordable and durable ram-air depower trainer. It is an ideal kiteboarding trainer for schools, operating and functioning the same as larger depower kites. The Rush School trainer is responsive, smooth and stable. The 3m size has just enough power to ensure beginners will be ready to progress to the next level. The Rush School works with a sheetable bar system, allowing an easy progression onto a larger depower kite after learning the basics.
---
Inserzionista:
Kite Circus
, Rimini - Italy
Utente da oltre
3
anni
Inserzione numero
375880
Inserita il
30/05/2019 alle 00:00:00