Future Futures AM1 Honeycomb Medium Surfboard Fins in Blue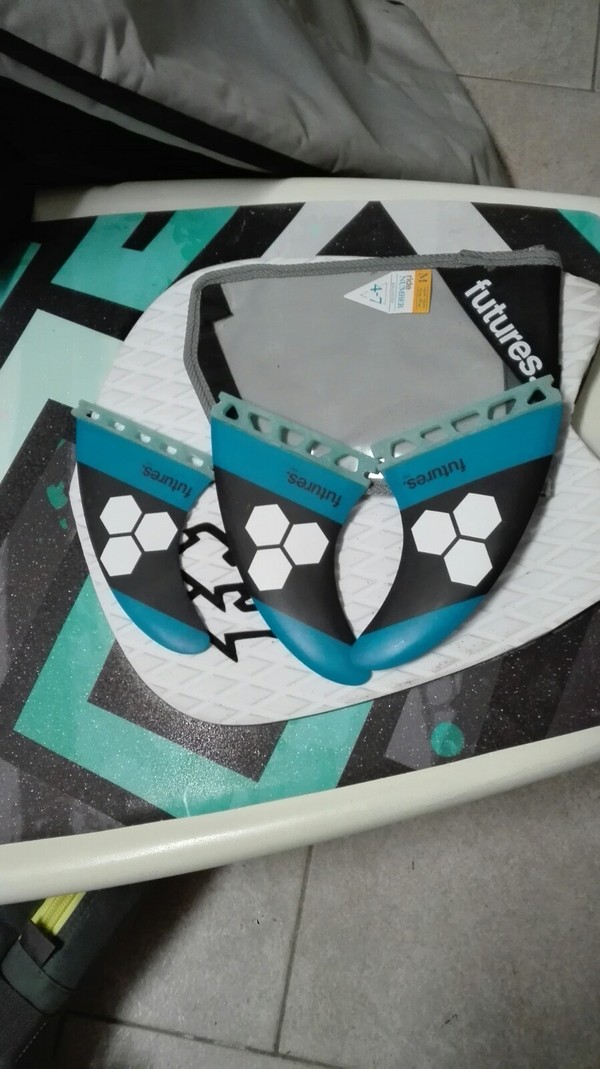 Future Futures AM1 Honeycomb Medium Surfboard Fins in Blue
Anno acquisto: 2017

€ 70,00
Descrizione:
Futures AM1 Honeycomb Medium Surfboard Fins in Blue
dettagli
----------------------------------------------
Designed By Al Merrick
Size Medium (145lbs - 195lbs) (65kg - 88kg)
Thruster - 3 Fin Setup
Honeycomb Construction
Flat Foil
Ride Number 6.1/10 - Well Balanced
Blue Colour
Futures AM1 Honeycomb Medium Surfboard Fins in Blue. The AM series are the creation of master surfboard shaper Al Merrick, the man behind Channel Islands surfboards, they are the best selling fins across all manufactures because of their unique template of a wide base and long arcing style creating loads of speed and drive but also allowing incredible release through turns because of the narrow tip.
They have a honeycomb construction that is ultra lightweight that gives the fins a glass on feel. They have a medium flex which is stiffer than the Blackstix collection but more flexible than the Techflex collection which makes them a great all round balanced set of fins.
FLAT FOIL
Flat foiled fins break free sooner, and are better at controlling speed. Often surfers prefer them in fast powerful surf where they do not need to create additional speed. If you have muscle memory from riding glass-ons, flat foiled fins will feel the closest.
SIDE FINS:
HEIGHT: 4.50"
BASE: 4.50"
AREA: 14.84"
CENTER FIN:
HEIGHT: 4.29"
BASE: 4.31"
AREA: 13.35"
---
Inserzionista:
Massimo, Certaldo - Italy
Utente da oltre
4
anni
Tel:
3495745783
Inserzione numero
414704
Inserita il
10/12/2017 alle 12:21:43