Flysurfer Speed 5 dlx 18m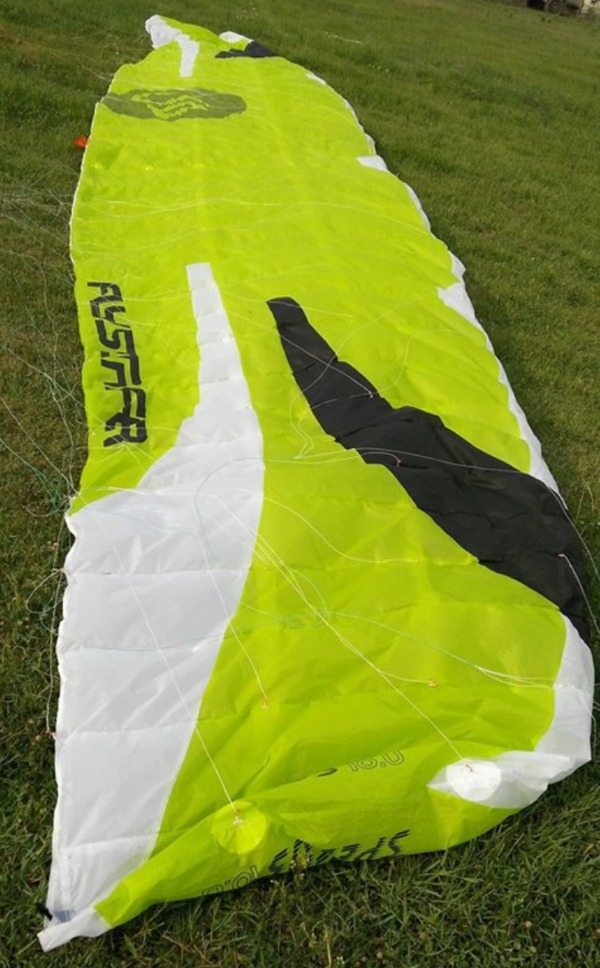 Flysurfer Speed 5 dlx 18m
Anno acquisto: 2016

€ 1.500,00
Descrizione:
Flysurfer Speed 5 18m 2016 foil kite complete with bar in PERFECT condition!
Do you seek the perfect kite to light wind sessions or for huge Hangtime?You have found it! See for yourself and search for reviews of this kite! Unbelievable!
The SPEED5 combines striking design with maximum functionality. As an excellent all-rounder, this kite delivers by fast and direct turning, intoxicating hangtime and outstanding performance. Unique versatility that inspires in every kite discipline and all skill levels.
All material in perfect condition! Must see! you are looking to a 2350€ setup, with 10 real sessions, very well maintened. Reason: I moved to a place where I don't use this kite and during this year it did not go out of the bag.
Speed 5 18m
- Dlx material
- Triple depower technology
- Strong Construction
- Rigid foil technology
- Double cordwise ballooning
- Liros Dyneema Lines
- Automatic drainage system
Package includes:
1x Speed 5 18m 2016 kite ready to fly
1x Infinity 3.0 control bar 60 cm NEW
1x sand bag
1x repair kit
1x Speed 5 gear guide
1x Speed 5 kitebag

---
Inserzionista:
Tiago, Lisboa - Portugal
Utente da oltre
2
anni
Tel:
918405684
Inserzione numero
402631
Inserita il
09/09/2017 alle 00:40:11