Core GTS4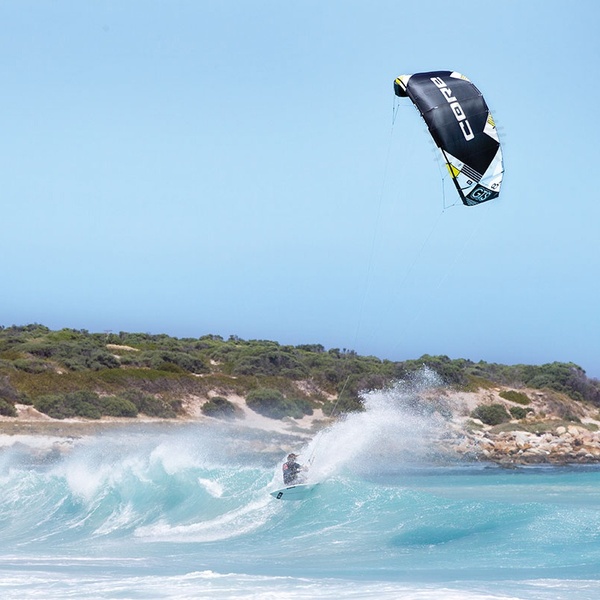 Core GTS4
Misura: 9m
Anno acquisto: 2017

€ 1.210,00
Descrizione:
The Megaloop machine .
Key Kite Features:
FUTURE-C SHAPE: True C-kite feel. For snappy turns with a controlled and consistent pull.
3 STRUT LIGHT FRAME: More twist. Faster turns. Sweet kiteloops.
RADICAL REACTION TIPS: Swept, C-style shaped wingtips for fast bar response.
EXOTEX®: Made in Germany. Exceptionally strong, asymmetrical Dacron.
CORETEX® TRIPLE RIPSTOP: Super tough, triple ripstop canopy fabric.
4 LINE SETUP: Classic. Simple. Safe.
ULTRASHORT BRIDLE SYSTEM: Super direct kite feedback.
CORE INTELLIGENT TRIM SYSTEM: Customizable bar pressure, tension and turning speed.
SPEED VALVE 2: Adapter free, super fast and easy kite inflation.
SPEED PUMP SYSTEM: Improved all strut inflation
GRINTEX® PATCHES: Additional, extra strength, leading edge protection.
INSTANT RELAUNCH: Trouble free waterstarts.
SENSOR BAR READY: Fully compatible for precise kite control and unparalleled safety.
6 YEARS PARTS GUARANTEE: Guaranteed parts availability over life of kite.
---
Inserzionista:
The Art of Sport
, Conversano - Italy
Utente da oltre
5
anni
Tel:
3457051932
Inserzione numero
387734
Inserita il
21/11/2017 alle 00:00:00