North Spike 153/ 46.5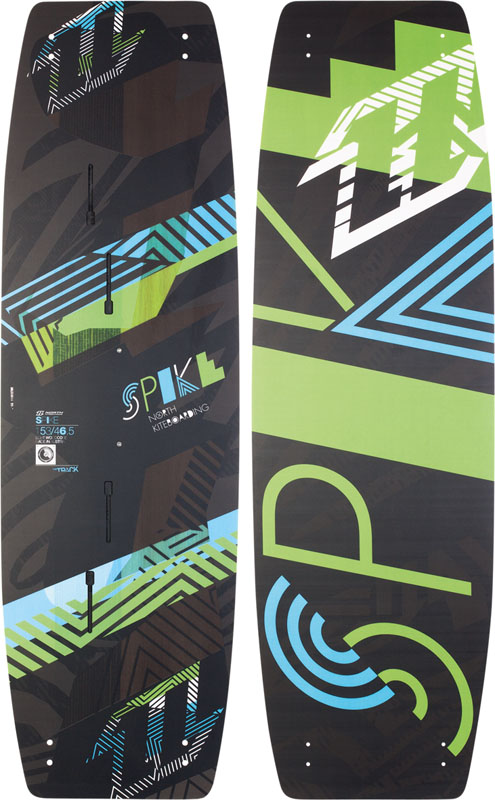 North Spike 153/ 46.5
Anno acquisto: 2012

€ 450,00
Descrizione:
North Spike 2012
153/ 46.5
tavola mai usata, quindi ancora impacchettata nella confezione originale.
-Perfetta come tavola da vento leggero o per persone +90 kg
-ottima capacità di up-wnd
possiamo fornire anche pads, straps e maniglia originali North Entity
This is our light wind weapon of mass destruction!
When the wind doesn't blow the Spike is the board you need to get riding! The largest board in the range, the 163 offers the best lowend performance and fantastic upwind ability in the lightest of winds and for the heavier riders. The next size down, the 153 offers a more freeride feel with slightly less lowend ability, being short yet still keeping a wide outline enables it to feel dynamic on your feet while you are riding. It is great for boosting big airs and rotations as well as airstyle tricks in light winds. We have a lot of riders who use the Spike on inland lakes where the wind can be gusty; this board excels in these conditions and is perfect for those spots where the wind is light. With the Spike in your quiver you can make every trip to the beach count!
We love this board here at Lake Garda because it takes you riding when everyone else is siting on a boat or waiting at the shore. With the spike you get a lot of time on the water to improve your riding and have fun while the others are looking jealous, waiting for wind! :)
Spese di spedizione incluse!
---
Inserzionista:
Wind Riders
, Limone sul Garda - Italy
Utente da oltre
6
anni
Tel:
+393488975467
Inserzione numero
380645
Inserita il
04/09/2017 alle 00:00:00