North Barra Trust QUAD CONTROL -4LINE 22M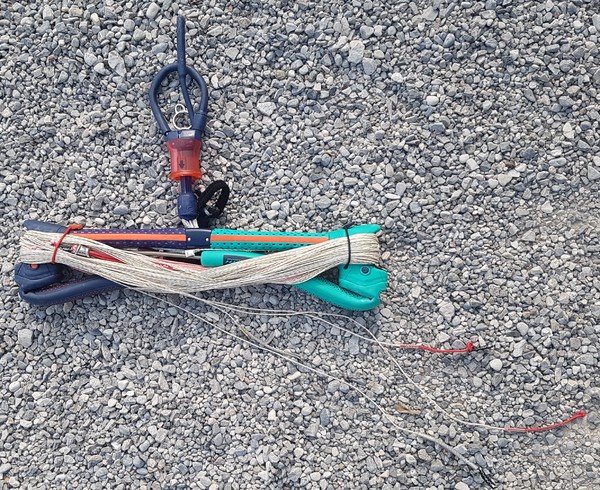 North Barra Trust QUAD CONTROL -4LINE 22M
Anno acquisto: 2017

€ 280,00
Descrizione:
Vendo Barra usata North trust 2017
QUAD CONTROL 4 LINES
22m
Caratteristiche barra:
-single front line safety
-il kite mantiene la posizione di relaunch nell'acqua
-facile da usare
The established 4 -line system offers a single frontline safety system. When releasing the single frontline system all the power is redirected to one single frontline, whereby the kite will flag out easily and rest powerless on the water. Moreover, the kite will remain in a position that is ideal to relaunch the kite from the water. The safety pulley is especially designed for the single frontline safety system. The Quad Control bar is the safest 4-line bar one the market, offering unrivaled control and safety release options. The Iron Heart release is unparalleled in its efficiency and ease of use and forms the core of the bar through which the other safety systems flow. 
This allows the rider to get things back under control quickly and easily. The Quad Control Bar is identical to the 5th Element Bar aside from the 4 lines and single front line safety setup, ensuring it is the best on the market.
However, 4-line system can only offer limited safety functions. For ultimate safety and 100% deposed, riders should chose the 5-line system.
---
Inserzionista:
Wind Riders
, Limone sul Garda - Italy
Utente da oltre
6
anni
Tel:
+393488975467
Inserzione numero
380458
Inserita il
25/08/2017 alle 00:00:00