North Soleil 131/38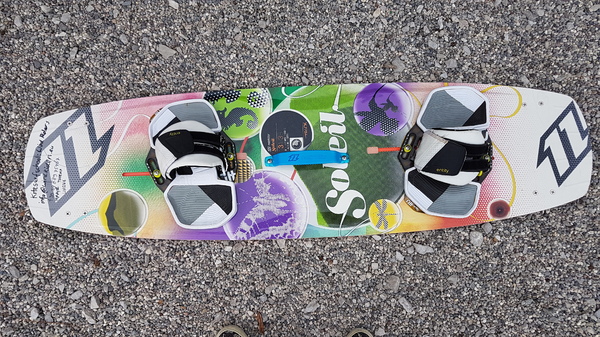 North Soleil 131/38
Anno acquisto: 2012

€ 350,00
Descrizione:
131/38 north soleil 2012
tavola usata 10-15 volte e solo per servizio lift/noleggio clienti e non per scuola, quindi in ottime condizioni, anche perché usata nell'acqua dolce.
tavola completa di pinne e straps
The North Soleil remains the high performance freestyle board, now completed with a constant rocker and a cylindrical concave, being the choice for progressive female riders.
As the performance standard of female new-school riders continues to evolve at a rapid rate, so does the demand for female specific boards to suit their unique needs. The Soleil has all the performance characteristics you would expect from a high end new school board, like huge pop and solid landings, while also featuring optimized size and flex designed specifically with female rider's unique demands in mind.
---
Inserzionista:
Wind Riders
, Limone sul Garda - Italy
Utente da oltre
6
anni
Tel:
+393488975467
Inserzione numero
366592
Inserita il
13/07/2017 alle 00:00:00